One Methodology
Six steps to a goal
TO OBSERVE. TO THINK. TO INVOLVE. TO ACT. TO REFLECT. TO CELEBRATE.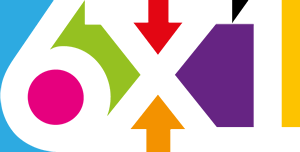 Peace may seem a distant and difficult ideal to reach, and so many times we can get discouraged because we cannot foresee the results of our actions. Experience shows us that transforming the peacekeeping activities that we want to develop, even those that seem small, into projects done by the students themselves, helps to better perceive their impact and allows to determine whether the proposed objectives have been achieved.


6x1 is a methodology adapted to young people that can help plan the ideas, projects and actions for Peace, gradually developing throughout the group a "vision" of the whole on reality on which to intervene, allowing to focus its contribution specific for a change of reality.
TO OBSERVE.

Strengthen the capacity of 'observation' of the reality,
to discover and realize the existing problems
in your community, city, country
that is an obstacle for peace.
Walk, ask, listen, read, remember, bring ...
TO THINK.

To analyse the problem or the need we may consider:
• The dimension;
• the urgency that requires solving that problem;
• the possible evolution of the problem
identify the core problem - identify the causes and effects.
TO INVOLVE.

Inspire participation;
work with other classes,
groups, schools, contributing to a common project
to solve a need or problem identified;
sensibilizzare altri attori sociali alla nostra causa
TO ACT.

Develop an action plan
with objectives, activities, responsibilities,
timetable and expected results.
And… to work!!!!!
Record different times, systematize to communicate.
TO EVALUATE.

• Have the proposed objectives been achieved?
• What is the impact of the project?
• Did the group work well?
• What can be corrected and how?
Difficulties? > Has the Dice of Peace helped us?
TO CELEBRATE.

• Discover skills and knowledge acquired;
• Acknowledge and thank the contribution of each one;
• Share the results with all participants and the community at large.


Wall posters with photos and/or impressions, video clips, news in newspapers, radio ...