Final event
Locally
For the first four years a single final event of the project has been achieved in Egypt, in Cairo. Those joining the project (schools, groups, associations ...) sent a testimony of their own life for peace through film clips, poems, drawings, plans, testimonials ... Which were eventually exposed or projected in the closing event, animated mainly by young Egyptians.
Given the development of the project in many parts of the world, it has been decided since last year 2015/2016 that each community/city/country/region can independently carry out their final event.
In this way everyone becomes the protagonist:
it creates greater synergy and knowledge among local and national groups involved in the project or not yet members;

it is easier to identify the best time and opportunities according to different situations (e.g. parties or national celebrations);

you can give a greater local visibility to the project with the institutions and the media.
Globally
THowever, Living Peace wants to preserve and encourage the universal and unity scope, and therefore calls on schools/groups/organizations to participate where it is possible to:
Run4unity - relay race for unity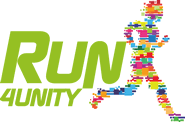 Run4Unity: Annual activity that takes place in hundreds of cities on 5 continents, organised by Young for Unity, one of the Living Peace promoters.
Hundreds of thousands of boys and girls of different races, cultures and religions want to show their commitment to peace. From 11 a.m. until 12 a.m. in the various time zones are organized sports, social and artistic activities, involving their peers, but also young people and adults, to symbolically extend on the world a rainbow of peace.
The Run4Unity 2017 event is scheduled for May 7, as the participants of Living Peace will bind to this global relay of peace that unites the most distant points of the planet. For more information and registration: www.run4unity.net
Youth World Peace Forum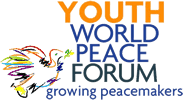 Youth World Peace Forum: Initiative of the Schengen Peace Foundation, arising from the accession of so many young people to the Project Living Peace.
The youth of Living Peace between 16 and 28 years are invited to attend the 2nd World Forum of Peace Youth. This international event is held every year on a different continent and in 2017 will be held in Amman, Jordan, between 20th and 25th September.
The Forum is a platform where all the young people of Living Peace, along with others belonging to many world organizations of peace – of different cultures, religions and traditions - are called to share their shared commitment to build a culture of peace, through the presentation of their projects with testimonies and artistic contributions. They also will be involved in working in refugee camps, creating peace projects that give an immediate and concrete response to the needs of many Syrian refugees and Iraqis in Jordan.
For more information: www.worldpeaceforum.org