The Dice of Peace
Living Peace International is a project based on a game, the "Dice of Peace" on whose faces there are no numbers but sentences that help build peaceful relationships among everybody. It is inspired by the main points of "The Art of Love", that Chiara Lubich proposed many years ago to the children of the Focolare Movement using a dice game.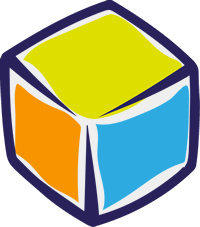 I am the first to love
I love everybody
I love the other person
I listen to the other person
We forgive one another
We love each other
Every context in which the game is played is unique and different, so are the players' culture, religion and age. The die can be modified and personalised as long as it concretely encourages peace.
"The dice may be considered a recreational, didactic and educational proposal (…) intended for everybody: families, schools, and all kind of groups. The main goal is to stimulate positive relationships in every context in which the dice are used, enhancing children's prosocial abilities and strengthening those of the adults." (Le origini e la storia del dado e dell'arte di amare - Josep M.C.I. Arxer)
This game is considered a pedagogic entertainment technique, useful to develop everybody's potentialities and promote cooperative learning contexts based on knowledge sharing and co-building." (La pedagogia del dado - Teresa Boi)
Usually, we roll the die every morning or whenever possible: every one, child or adult, is committed to actively put into practice the sentence. The kids and educators involved are then invited to share their peace building experiences once a week or when it is feasible. For example, they can share them on a Diary of Peace, or on a Mural of Testimonies glued onto a wall in schools or associations; of course, there is no limit to creativity.
Experiences, videos, and pictures of these activities that are sent to the Living Peace international coordination centre will be shared among all those involved with the project through our website, Facebook page and YouTube channel.
Approfondimenti